THE GAME-CHANGER
Pharma leaders since its inception in the year 1999 has been able to establish as Game-Changer in Healthcare!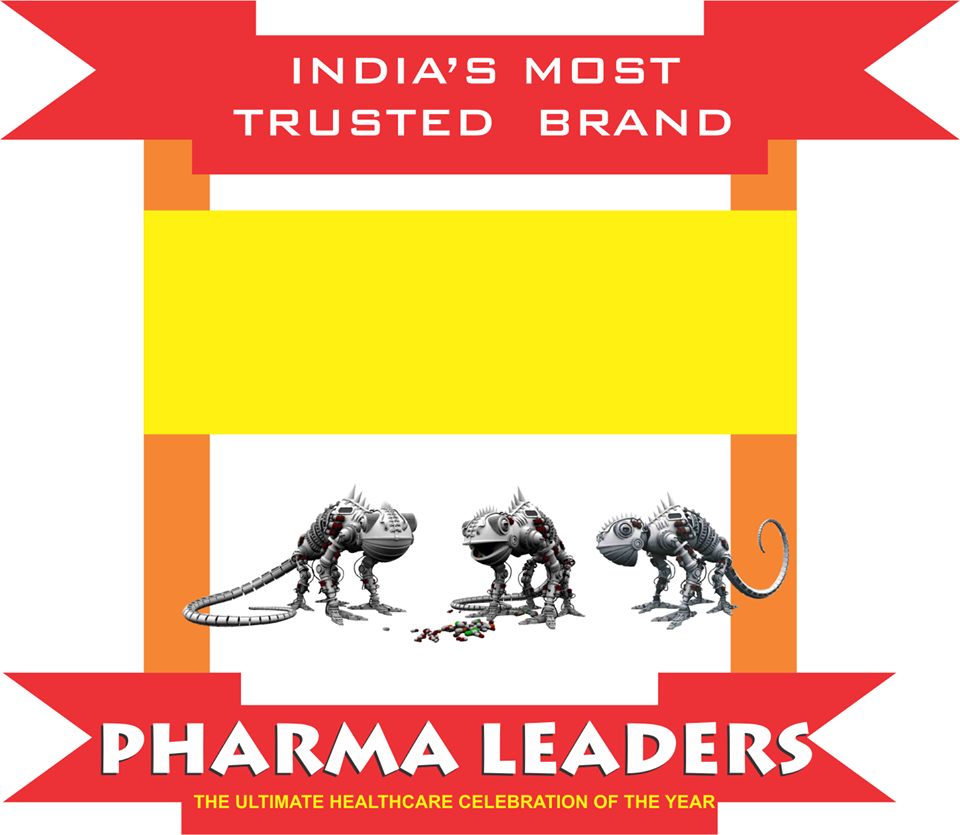 SENIOR LEADER
Pharma Leaders Summit are considered as Industry's senior leader in healthcare communications & brands!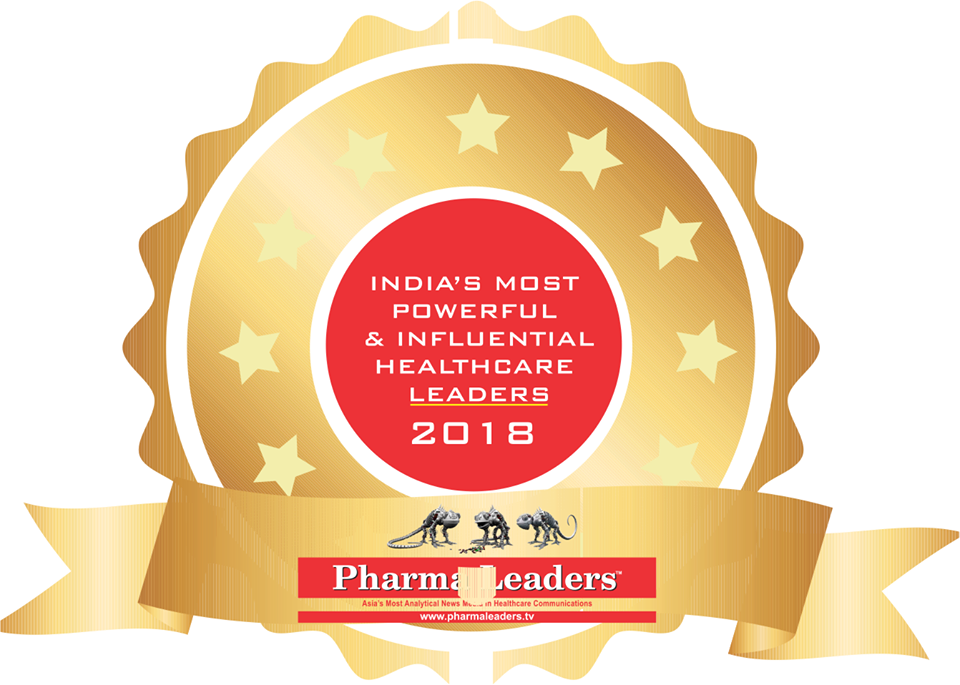 OPIONION MAKER
Pharma Leaders is often referred as Opinion Makers in the indian healthcare industry. Its case studies are set as references.!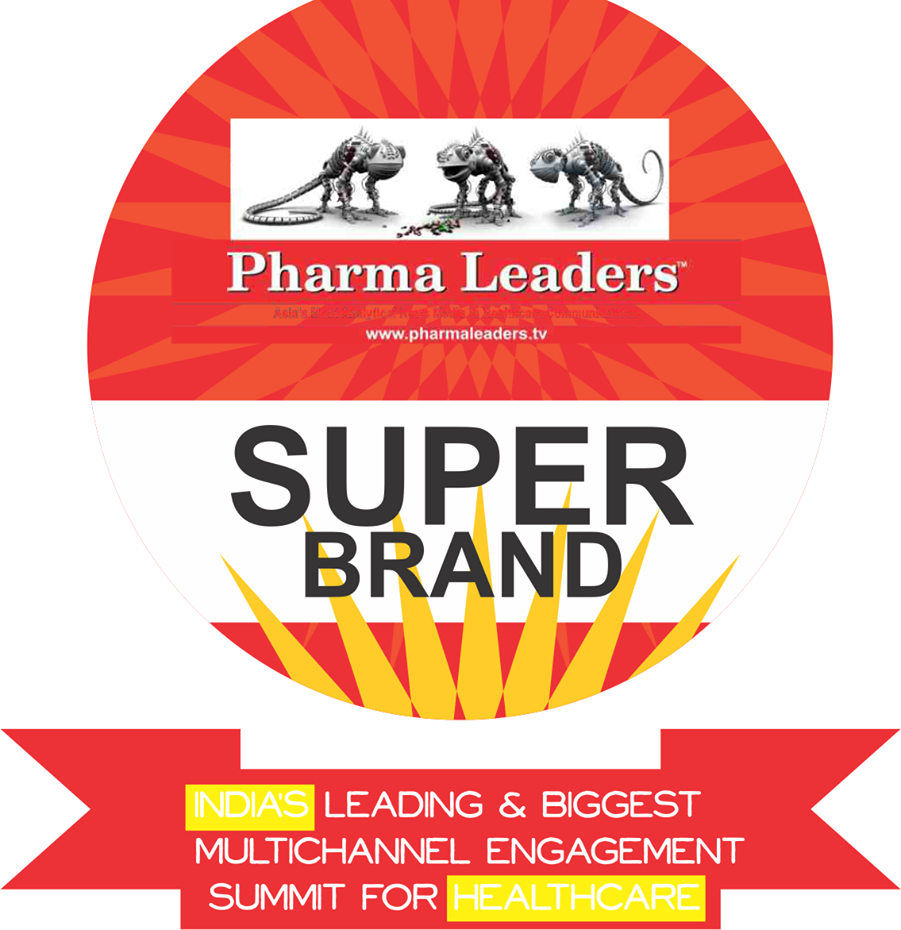 PHARMA LEADERS POWER BRAND AWARDS
Pharma Leaders Power Brand Awards are
most prestigious & industry's pioneer awards

widely acclaimed by the healthcare industry

Known for championing the cause for healthcare innovations & raising serious discussions to pave way for a better healthcare by bringing together the finest brains of the healthcare industry under one roof, Pharma Leaders, today is india's most credible & prestigious title & a senior leader in healthcare communications. Backed by more than decade of experience while working with the stalwarts of the industry, Pharma Leaders has always preferred uniqueness of the subject that appeal to the nation & are first of its kind in contents due to our in-depth expertise, research & Pharma Leader's reputation over the years!

REGISTER TODAY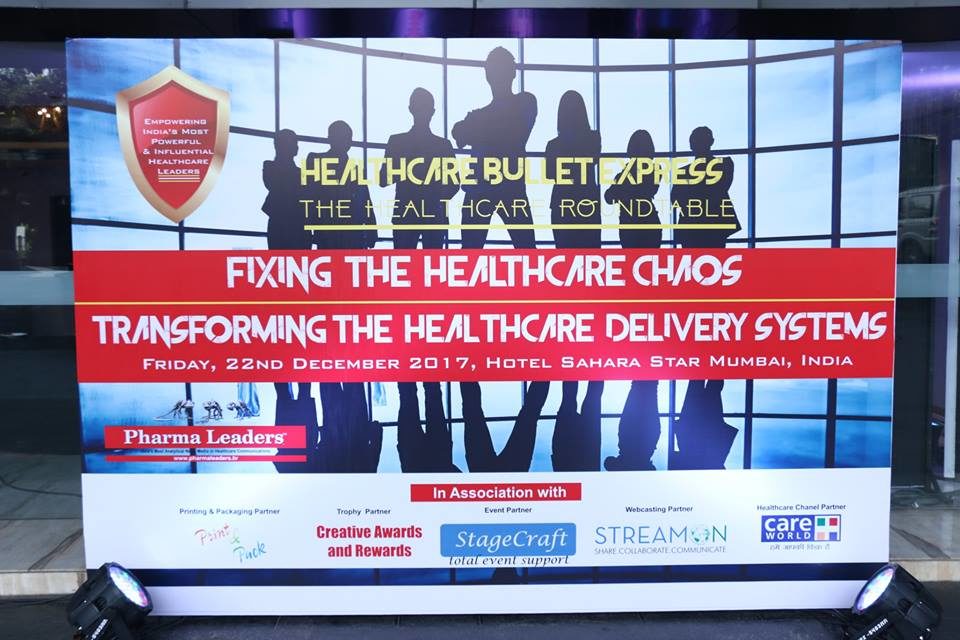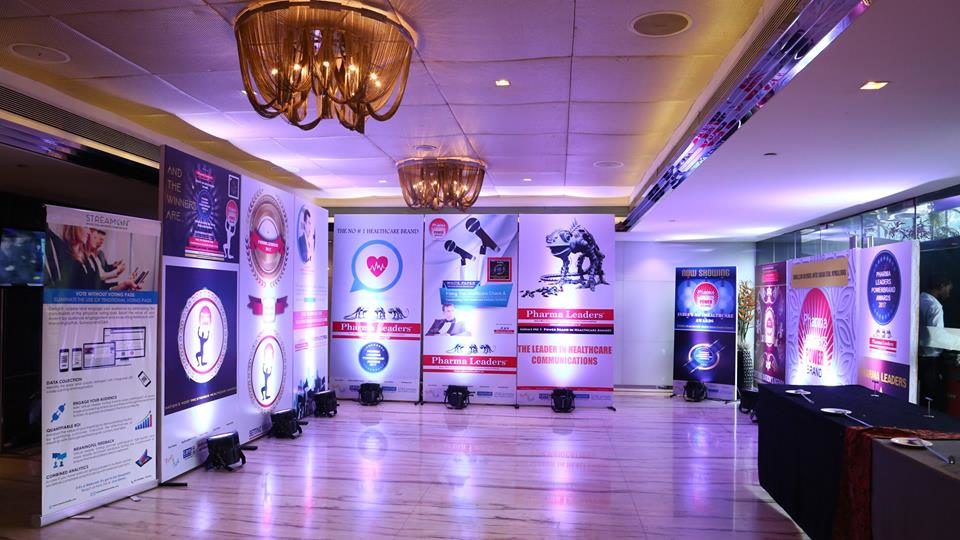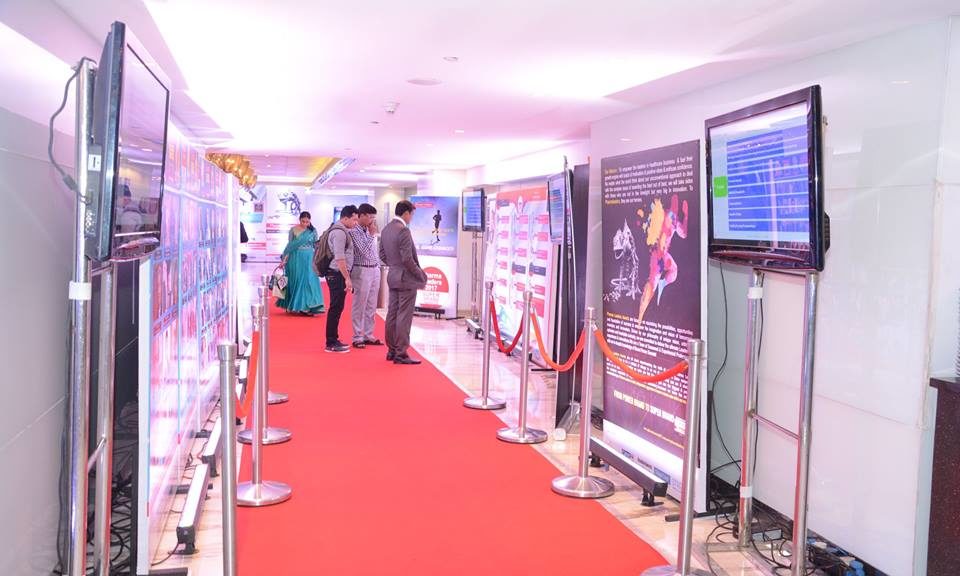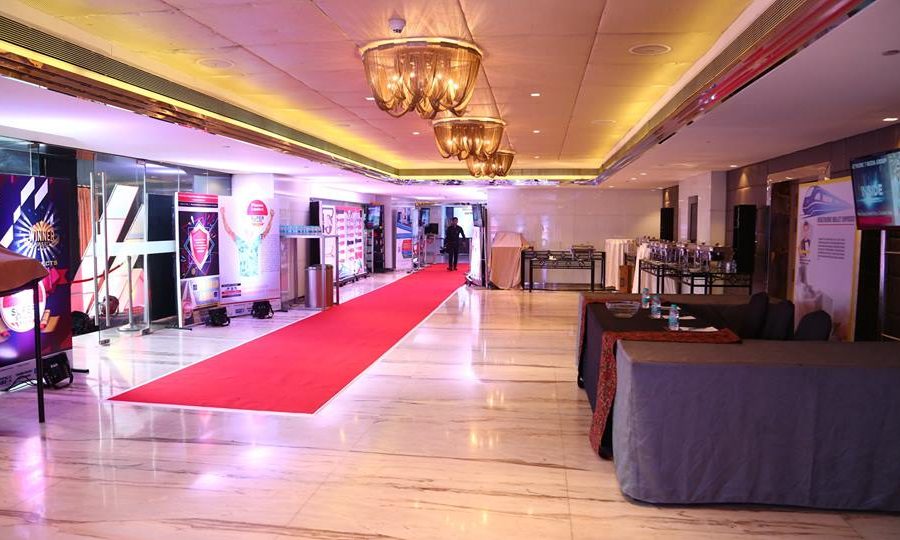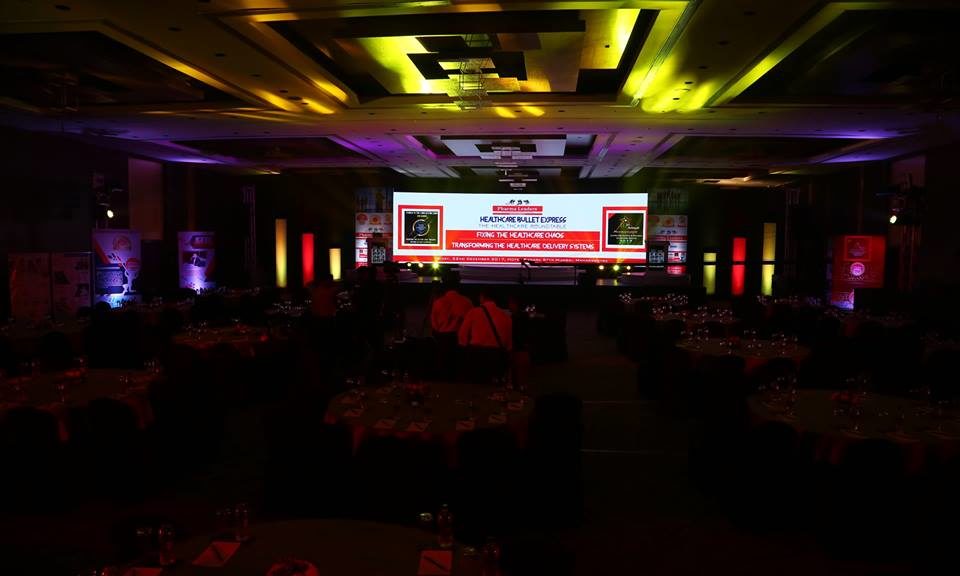 Leadership in Healthcare
Pharmaleaders 2018 annual edition attempts to bring a structural, systemic & transformative change in the healthcare eco-systems & fixing the loopholes by continuously engaging the various stakeholders of the healthcare fraternity. Aptly titled as "Brad India" as the theme for the historic 10th Annual Pharmaceutical Leadership Summit & Pharma Leaders Business Leadership Awards 2017, Pharma Leaders, the healthcare research media wing of Network 7 Media Group, is widely recognized & rated by the experts & industry pundits as a credible platform to raise issues of tremendous significance confronted by the healthcare industry. Pharma Leaders's much awaited & prestigious healthcare summit & roundtables bring together the most powerful & influential healthcare leaders of india in one single platform including pharma companies owners & CEO's, Hospital owners & CEO's,healthcare technology companies, social healthcare foundations, senior management from healthcare enterprises, eminent doctors, development financing institutions, institutional investors, to fundamentally address and impact poor healthcare outcomes & find a blueprint for tomorrow's healthcare.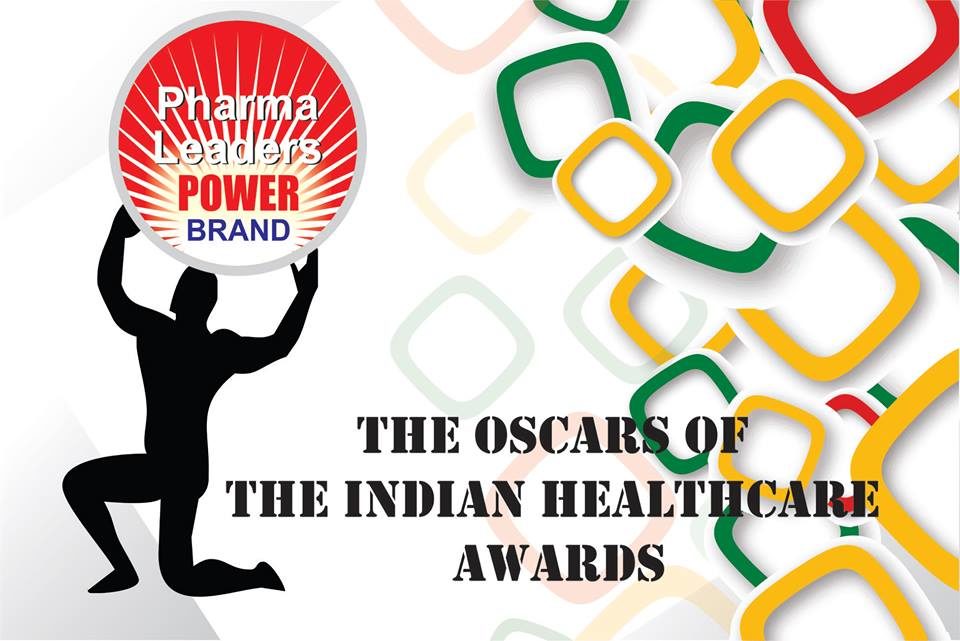 CREDIBLE
Pharma Leaders mantra is very simple & clear. We don't follow a fixed set of rules of traditional theories of selecting a nominee in the final six list either based on seniority, age or celebrity status. We go by our research, experts advice & bring to light those talent & innovators who never got noticed in mainstream media or recognized. When they see their names in the big six final list, they feel proud, for us, that is the winning moments after relentlessly following & chasing for finding the credible name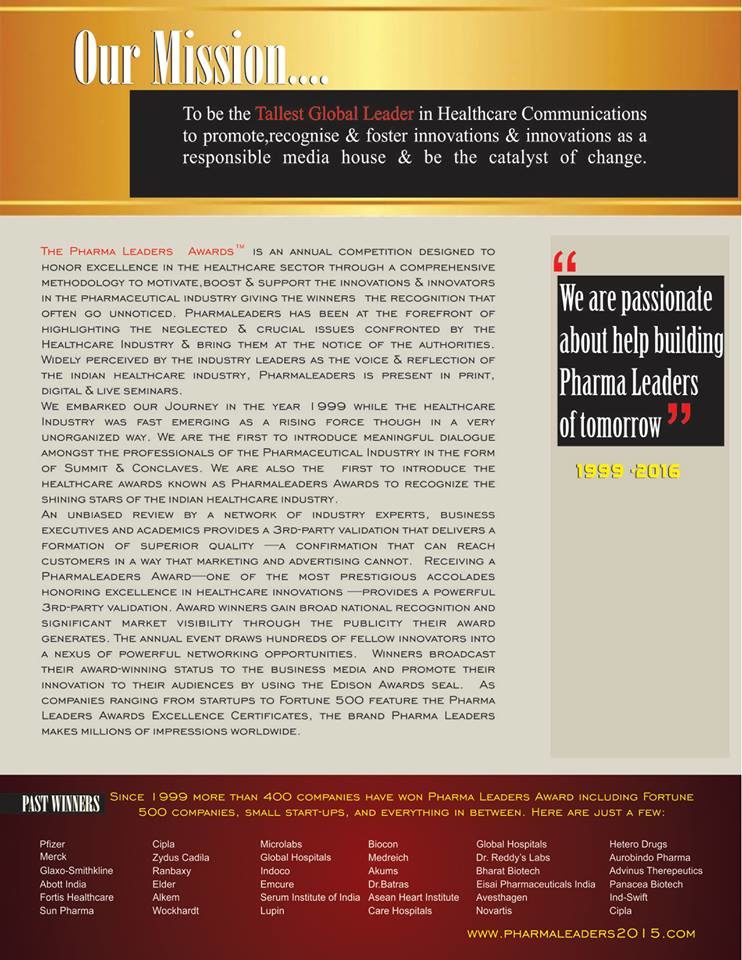 PRESTIGIOUS
Pharma Leaders selection criteria is time tested & transparent. Our robust voting mechanism is aimed at bringing a public consensus of the mood of the nation. The Jury & Organizing Committee have taken every possible steps to ensure fair selection. Each category has its own target audience & is backed by our rich research methodology where we invite/ask/appeal/ request, the stakeholders to select their favorite companies or personalities. Many top leaders & celebrities are being selected through this process.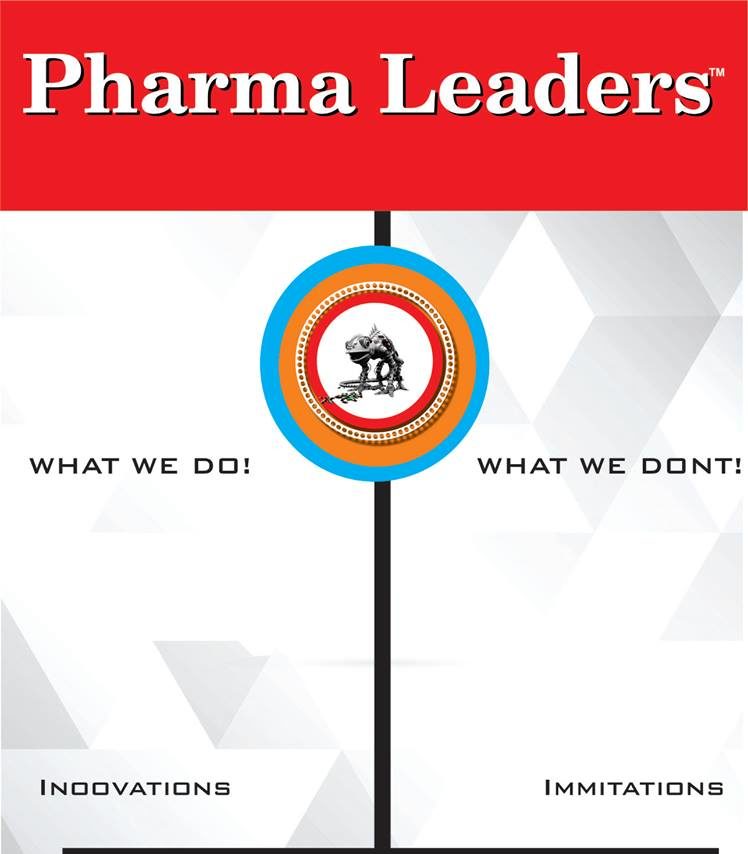 NATIONAL AWARDS
The award recognizes outstanding accomplishments of entrepreneurs as the Leader who substance who have consistently displayed the qualities of extraordinary creativity, courage and competitiveness in their respective field. The desire to take the road less travelled brushing aside well laid out career paths, challenging every obstacle undeterred, is the trait this award intends to honour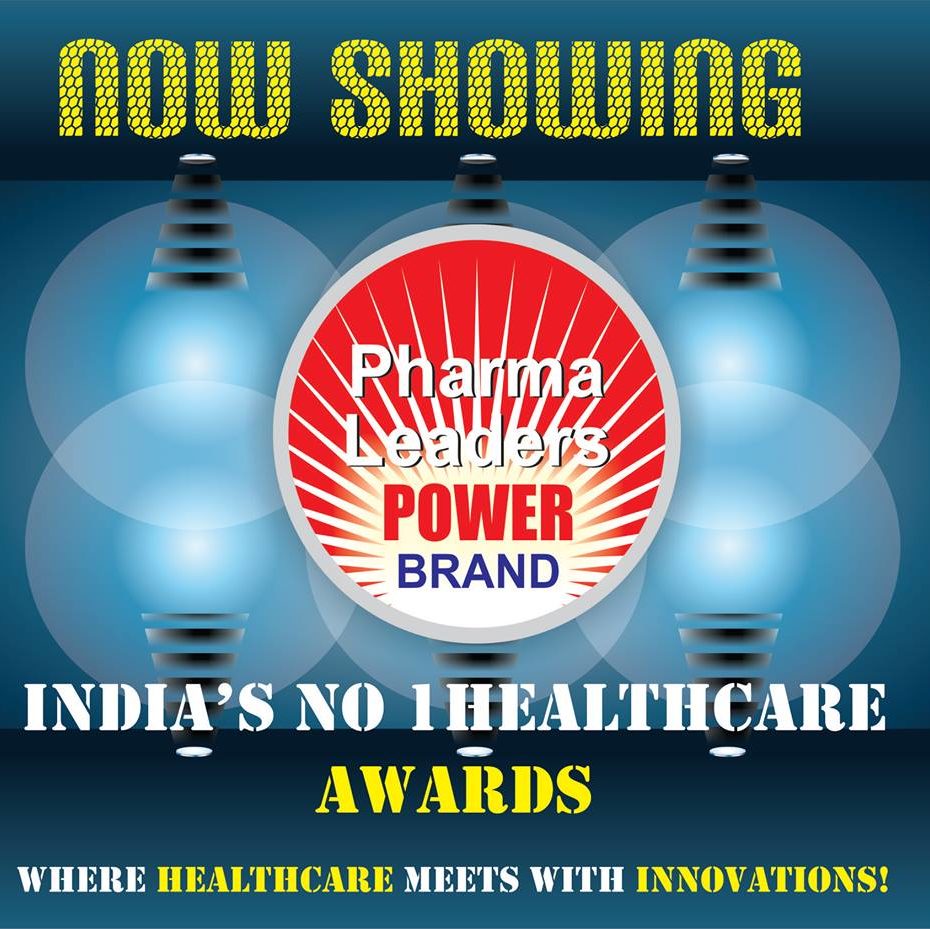 INTERNATIONAL RECOGNITIONS
The Pharma Leaders Awards™ is an annual competition designed to honor excellence in the healthcare sector through a comprehensive methodology to motivate, boost & support the innovations & innovators in the healthcare industry giving the winners the recognition that often go unnoticed. Pharmaleaders has been at the forefront of highlighting the neglected & crucial issues confronted by the Healthcare Industry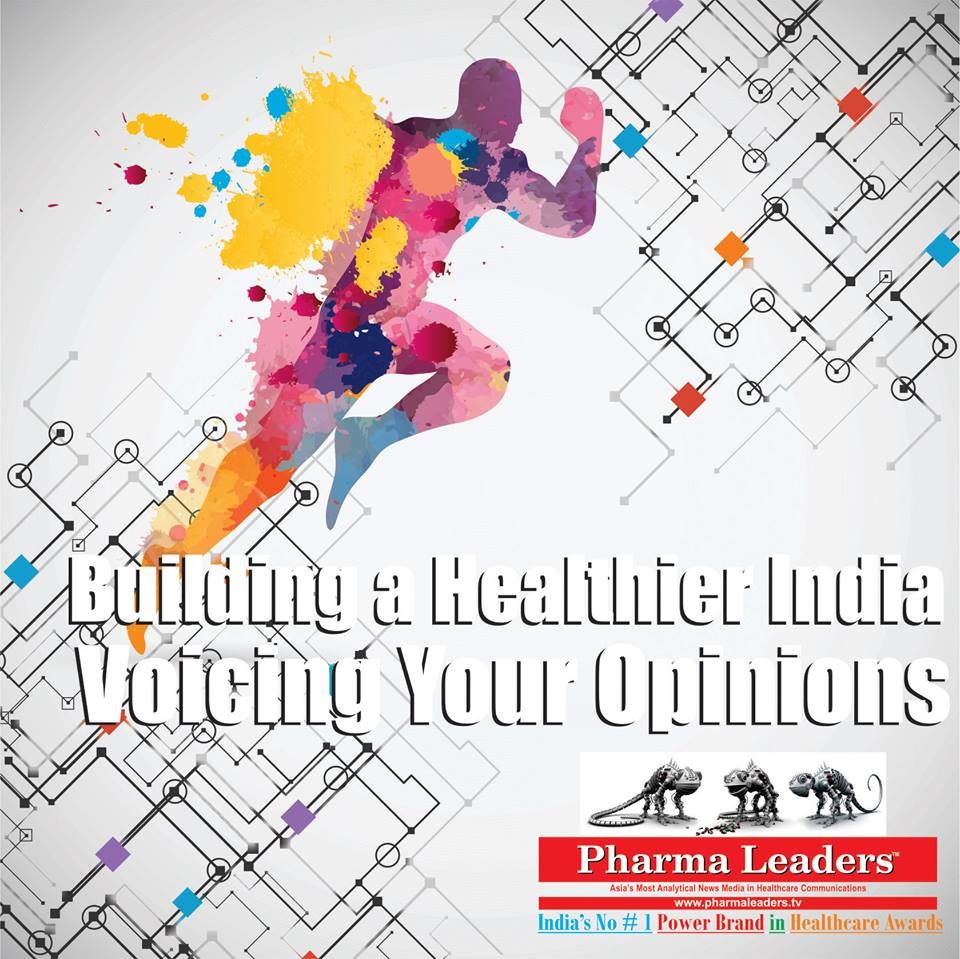 WHITE PAPER
BRAND INDIA
We embarked our Journey in the year 1999 while the healthcare Industry was fast emerging as a rising force though in a very unorganized way. We are the first to introduce meaningful dialogue amongst the professionals of the Pharmaceutical Industry in the form of Summit & Conclaves. We are also the first to introduce the healthcare awards known as Pharmaleaders Awards to recognize the shining stars of the indian healthcare industry.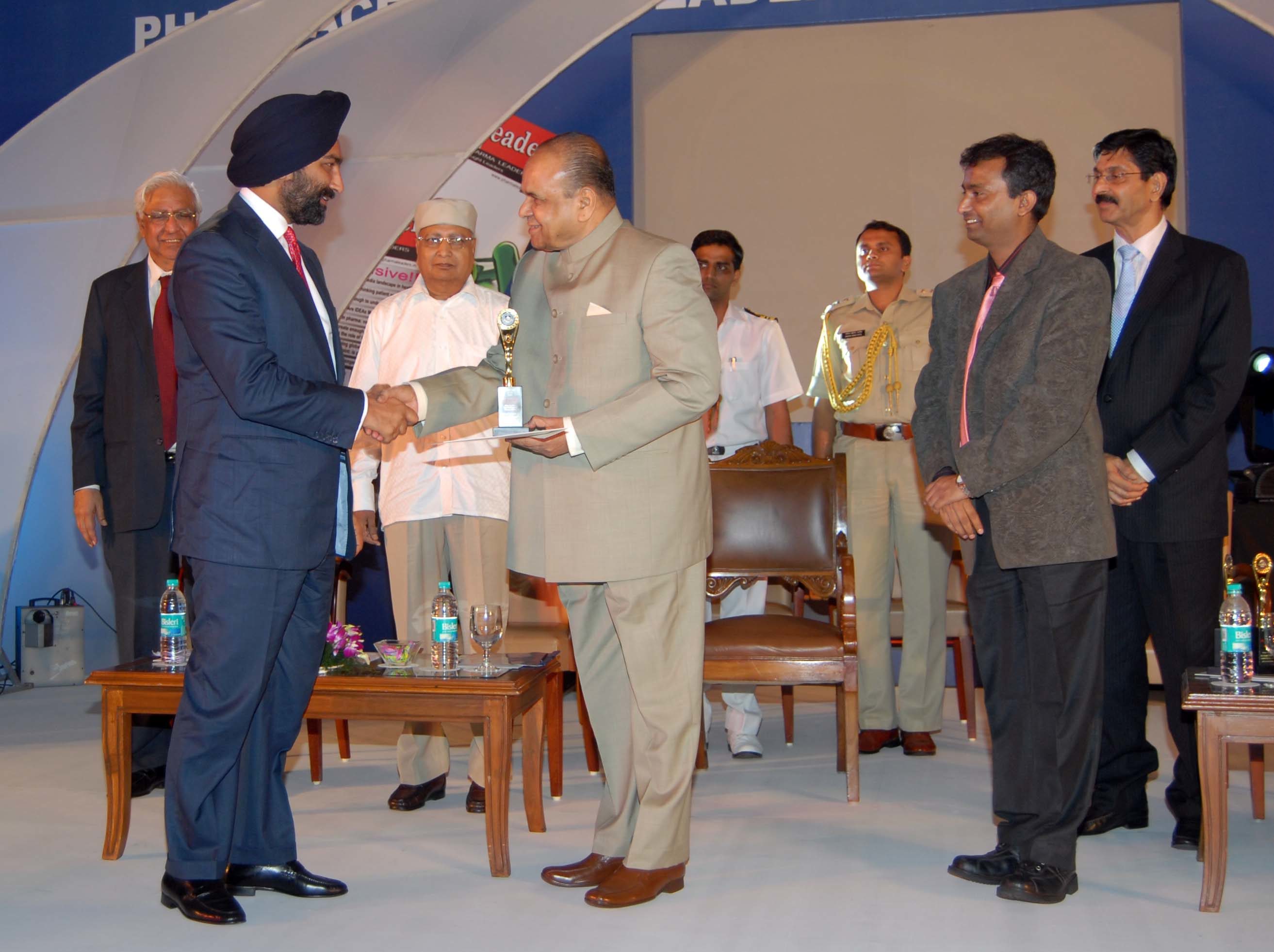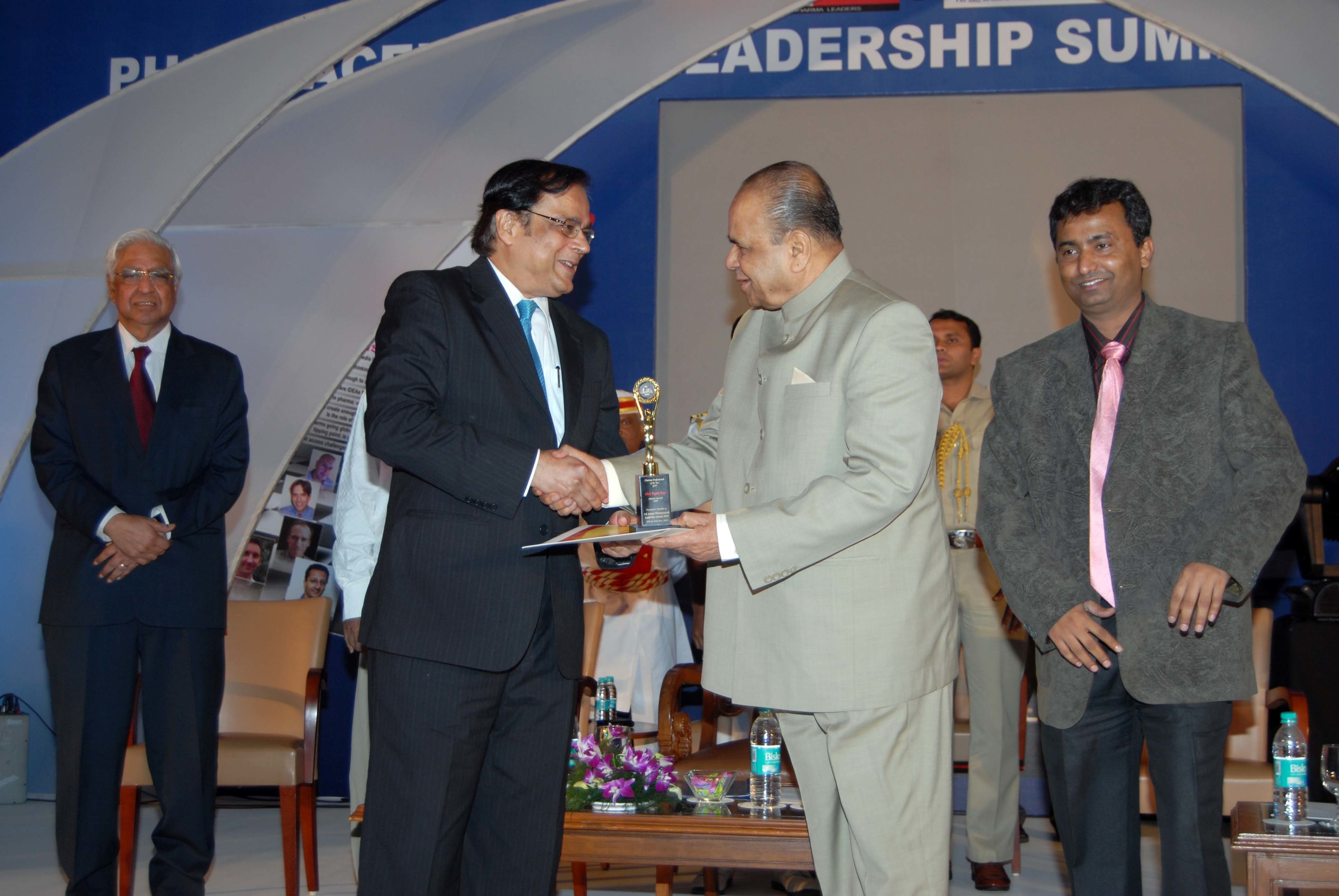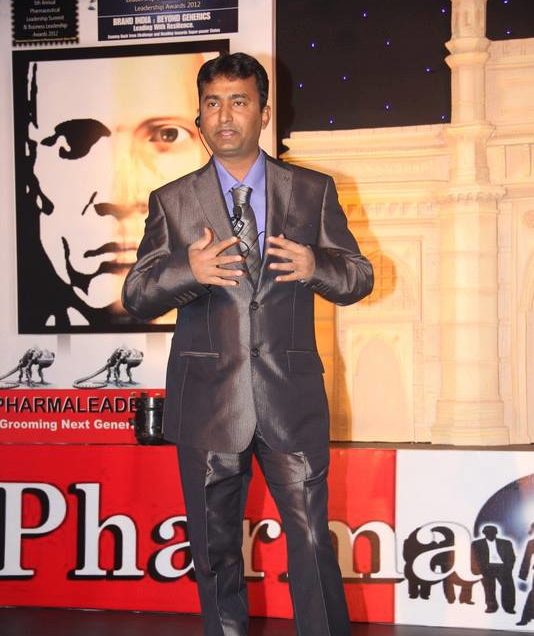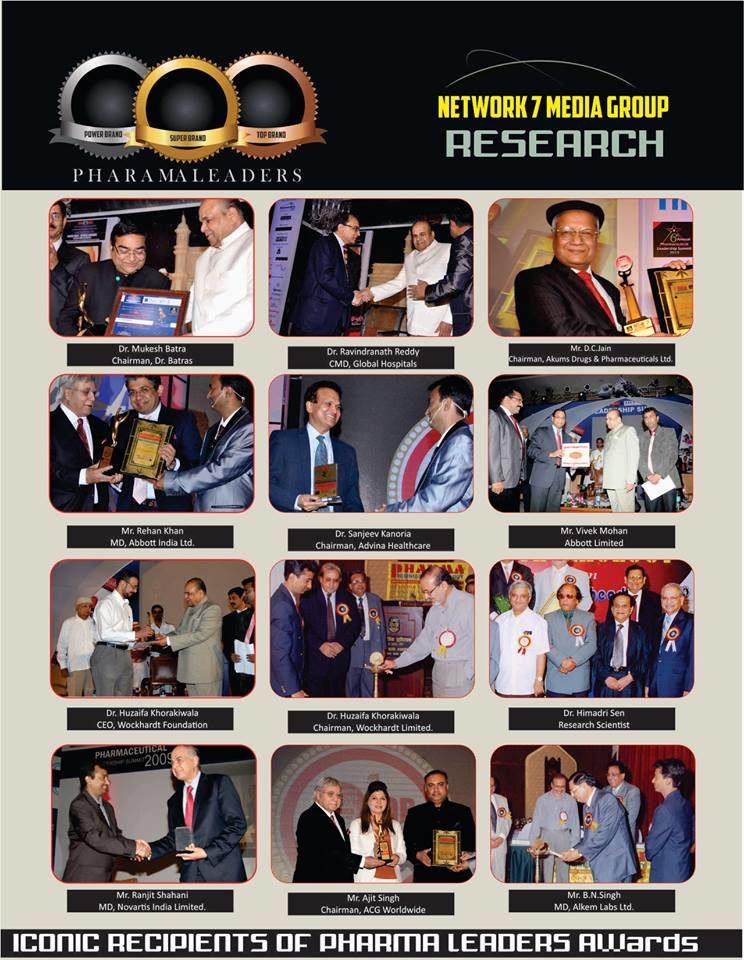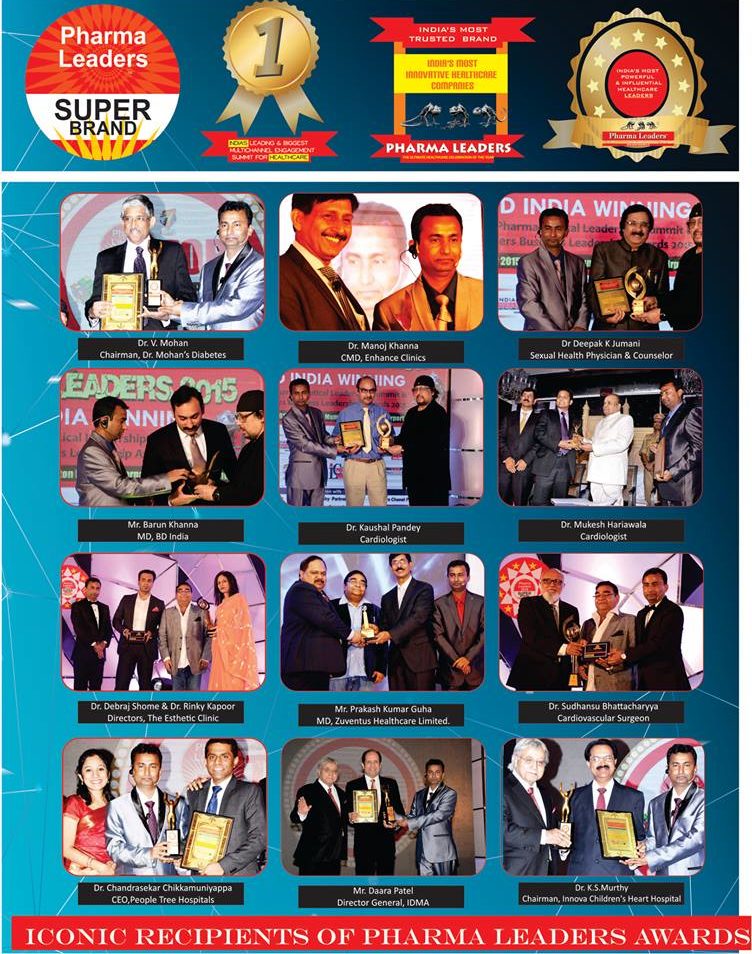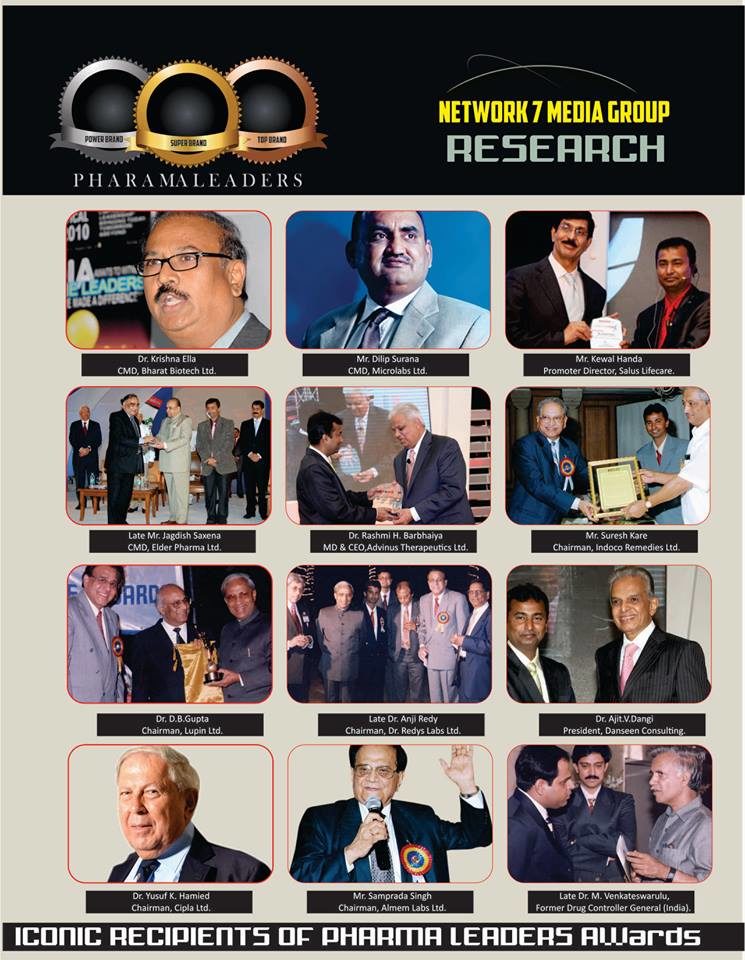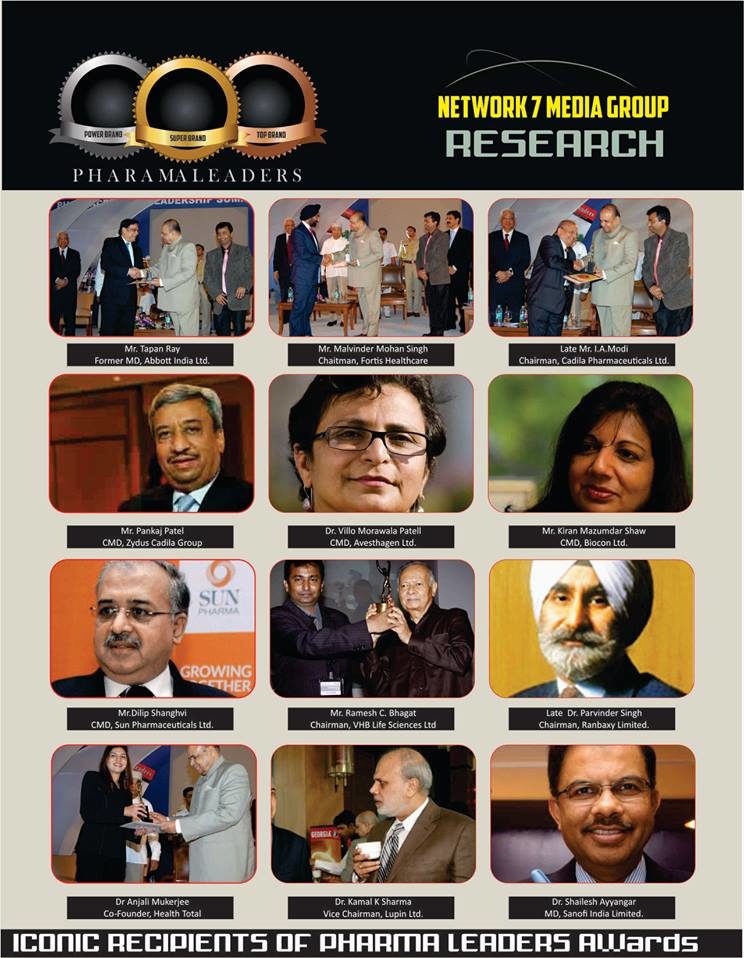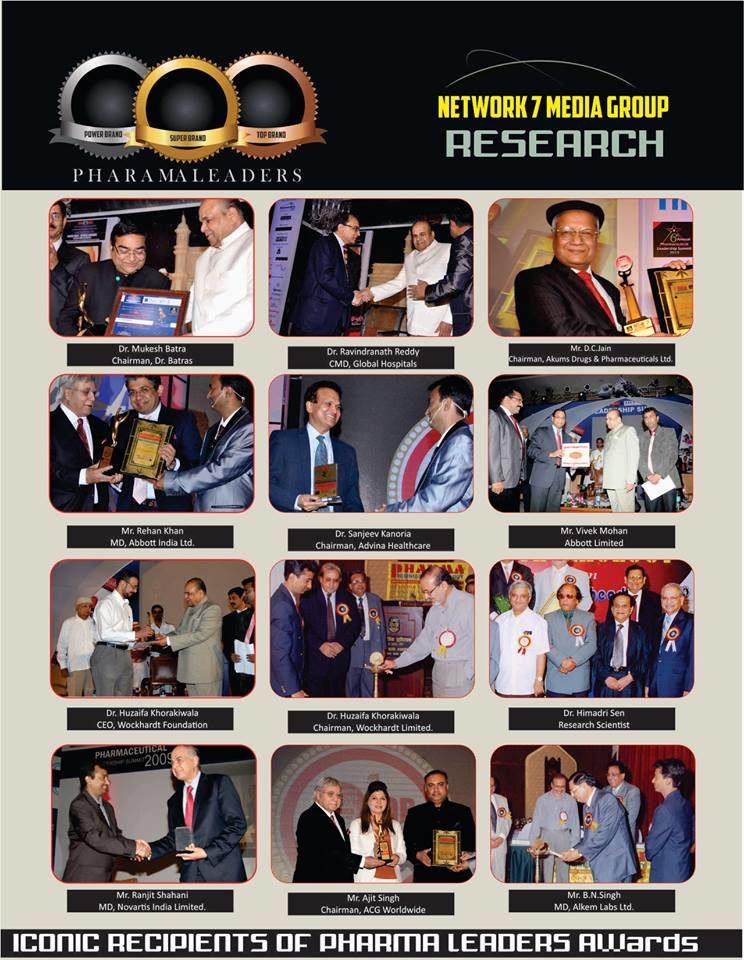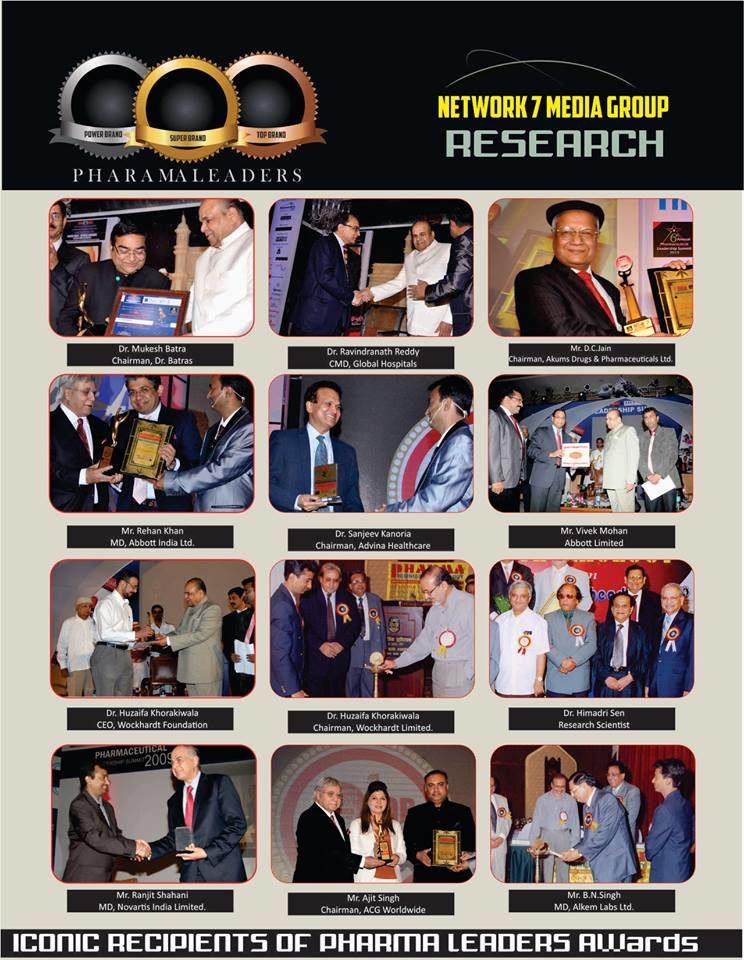 PLS POWER BRAND SPEAKERS
Pharma Leaders is of the opinion that India's healthcare suffers from quality, quantity, footprint, access & affordability issues coupled with faulty policies of the successive governments. The World Health Organization estimates that India spent about $267 per capita on health care in PPP adjusted terms in 2014—China spent three times that amount, Brazil five times, European nations 10 times and the US 20 times. In aggregate, India spends only about 1.5% of gross domestic product (GDP) on public healthcare. Most countries spend two or more times that number. There is an obvious shortage of medical practitioners in India so also the public healthcare systems, healthcare infrastructure & personnel.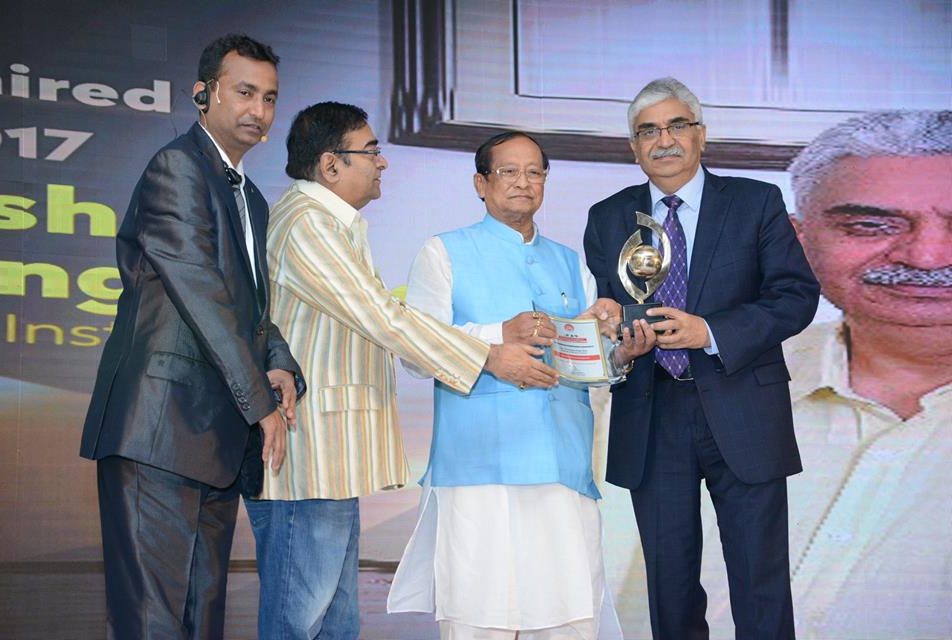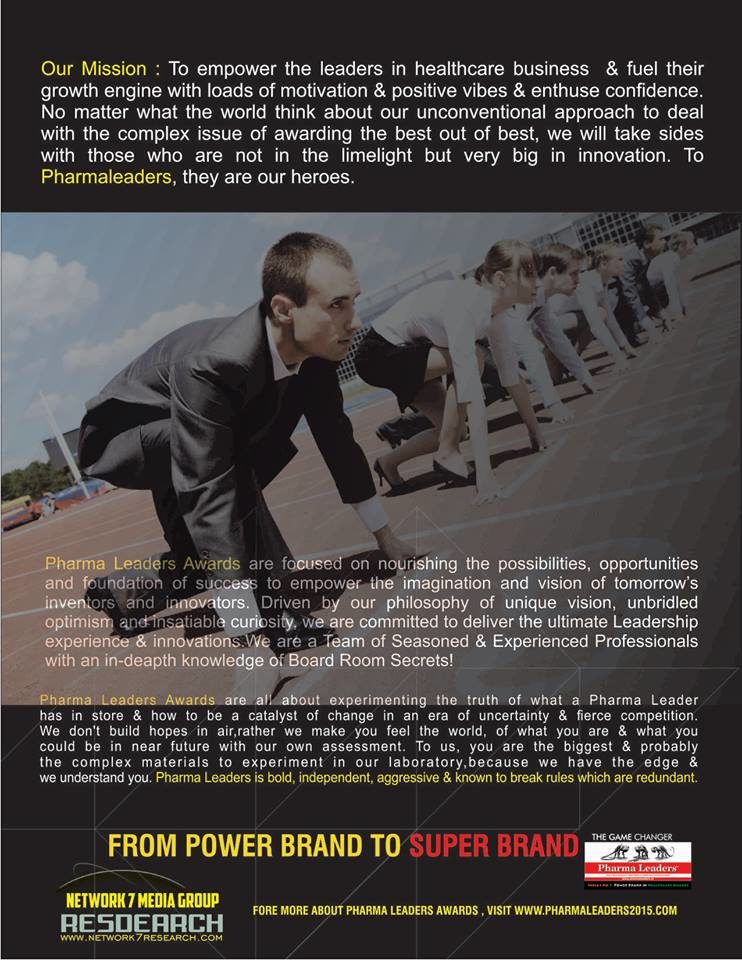 PLS POWER BRAND AWARDS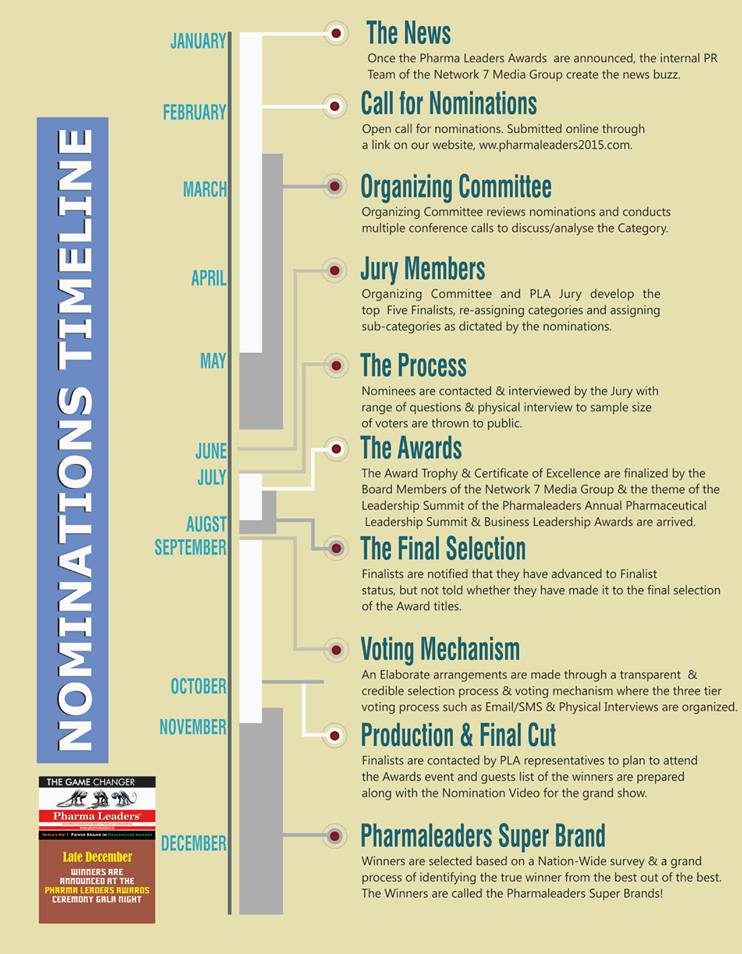 Ranked by Industry experts, Pharma Leaders is arguably the India's largest & most trusted healthcare communication company specializing in executing high profile research findings, media broadcasting, healthcare campaigning & producing highly acclaimed world-class events once in a year .We are one of the very few global healthcare company with leadership positions in reaching out to the key sectors & stakeholders of pharmaceutical and life sciences, healthcare firms, hospitals, medical services, top notch opinion makers in the medical profession & other disciplines associated with healthcare industry
ICONIC RECIPIENTS OF PHARMA LEADERS POWER BRAND AWARDS
Truly, Pharma Leaders are India's Only Dedicated Celebration of Excellence in Healthcare Innovation, Pharmaceutical & Medical Excellence & Brand Transformation.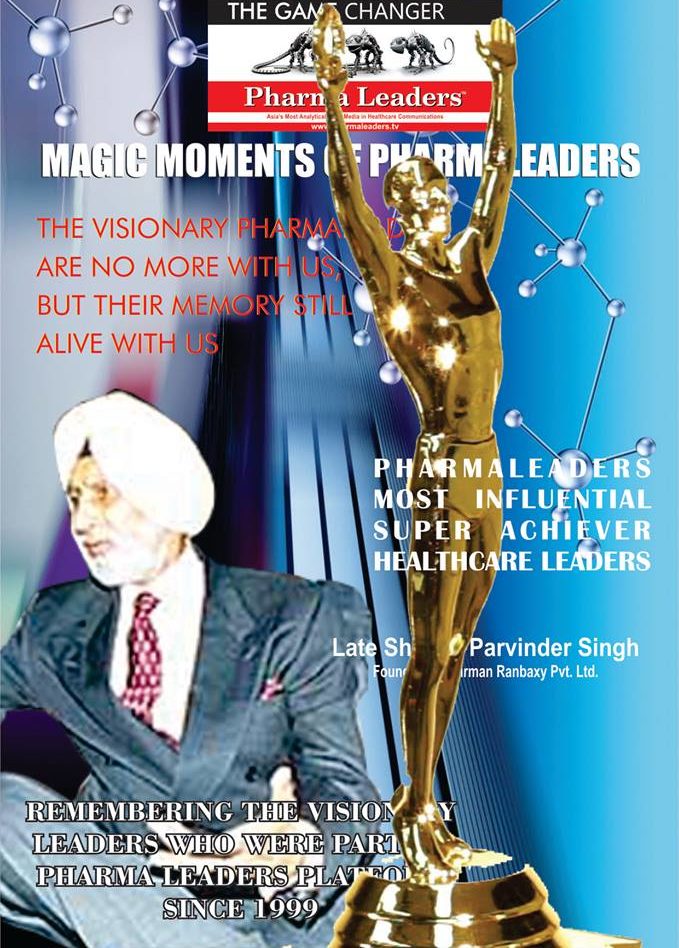 Dr Parvinder Singh
Ranbaxy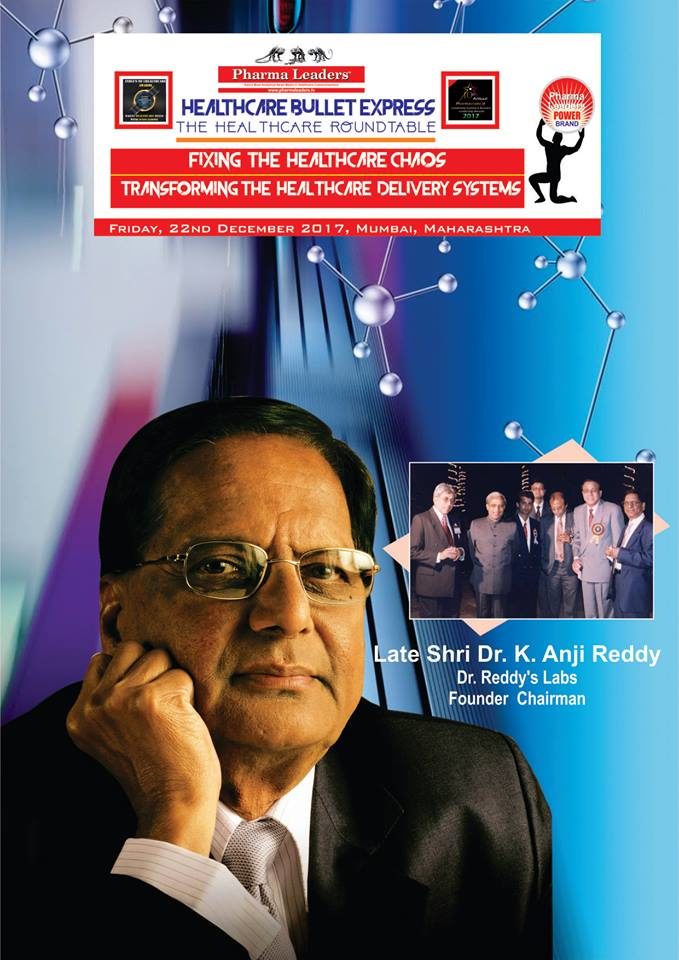 Dr Anji Reddy
Dr. Reddy's Labs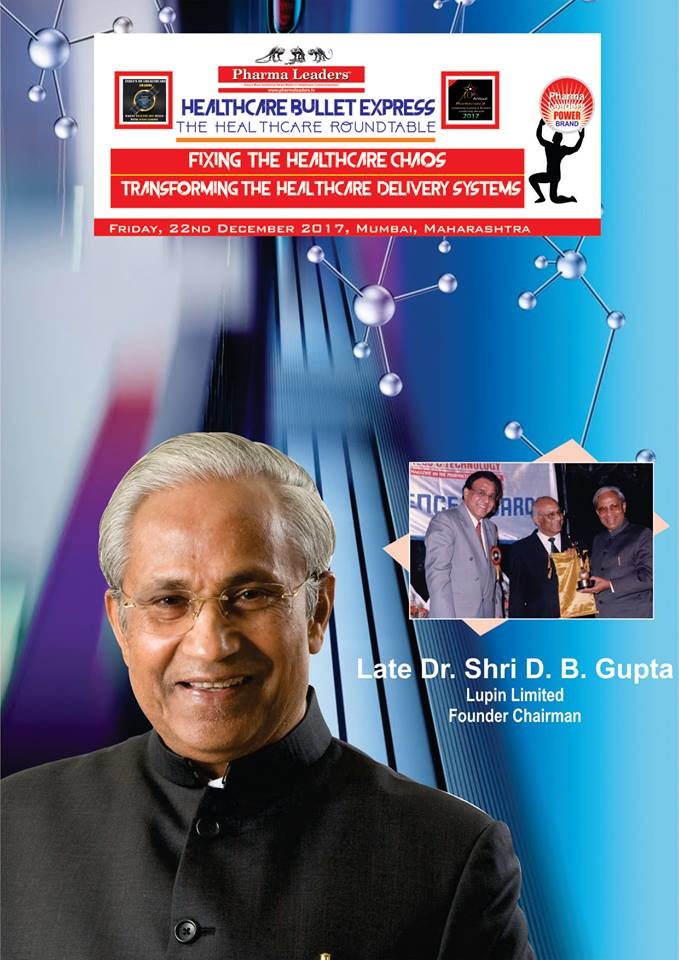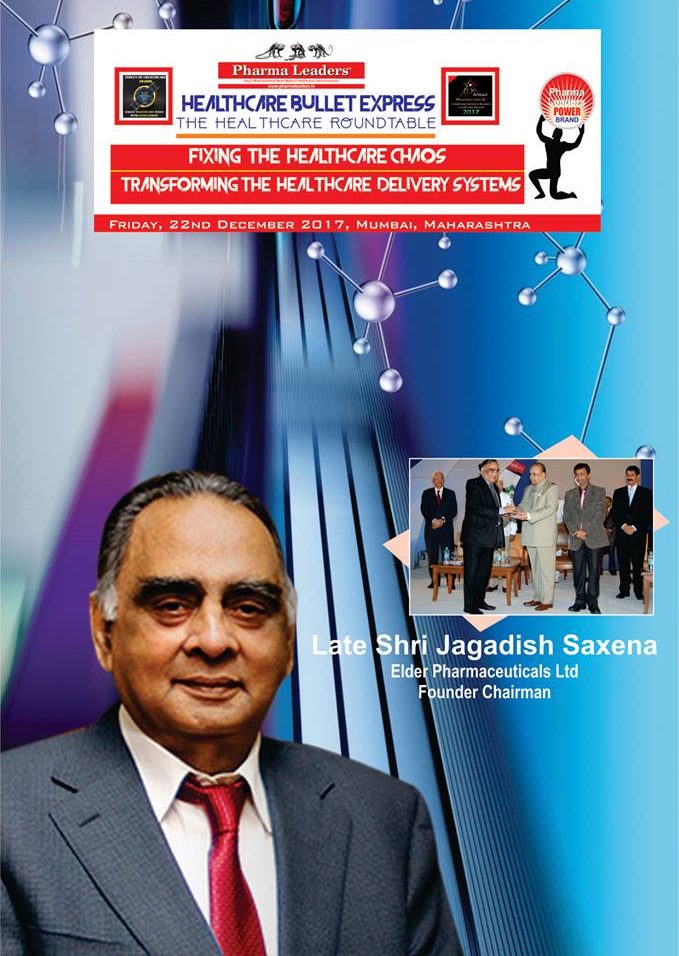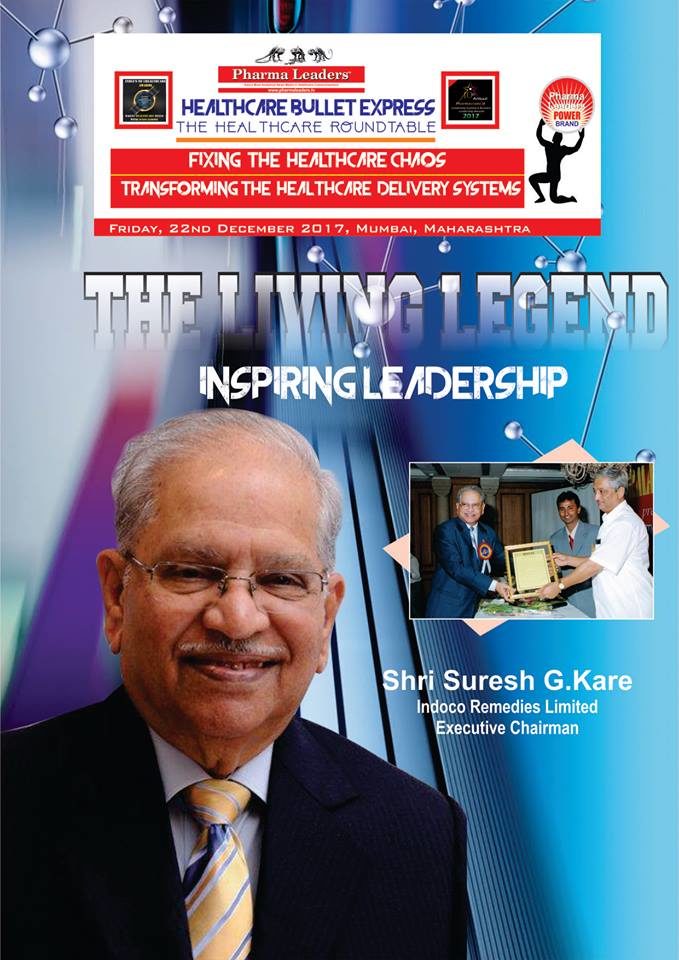 Mr. Suresh Kare
Indoco Remedies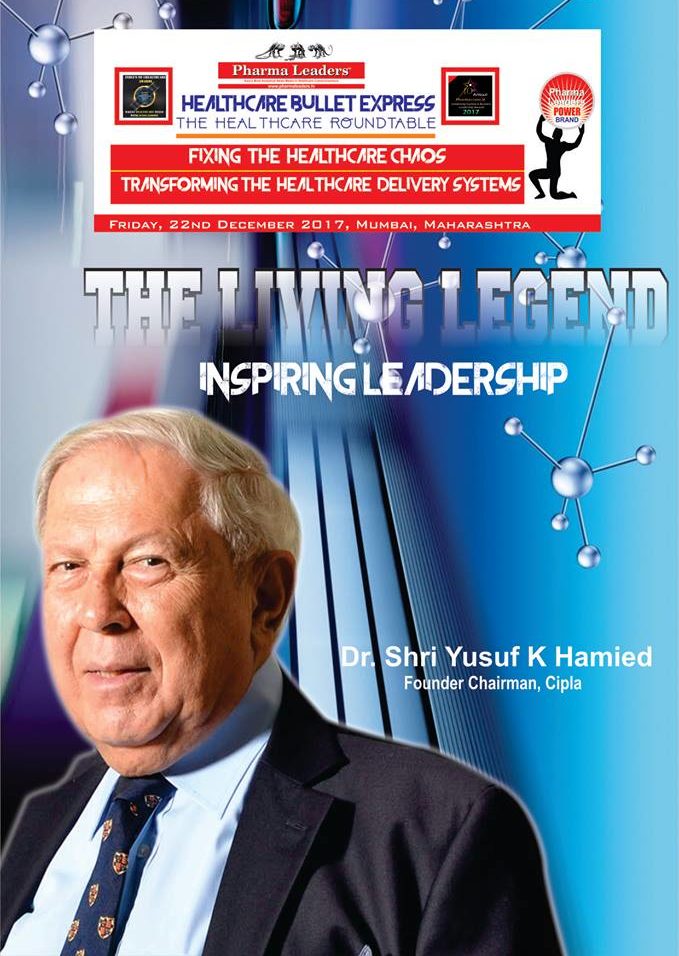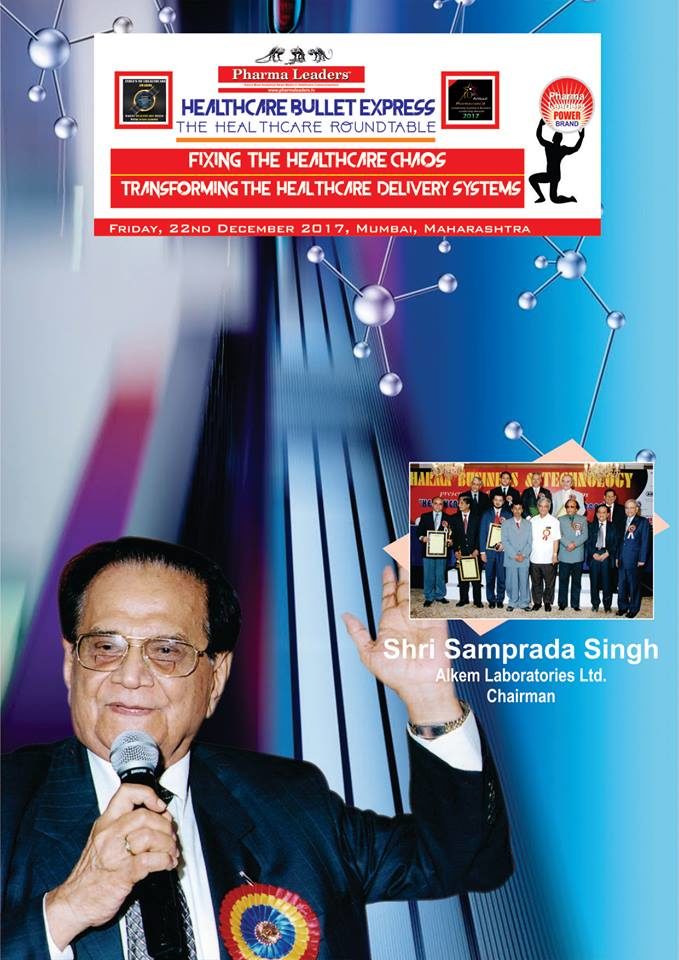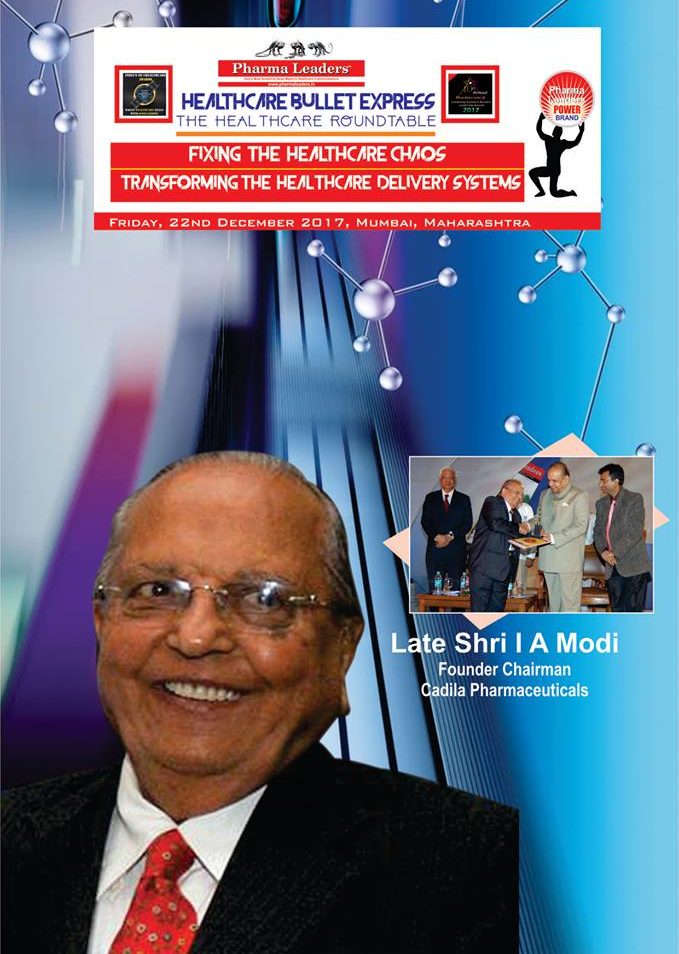 Mr. I.A.Modi
Cadila Pharma
PLS 2018 NEWS
Pharma Leaders Summit & Awards alwayas capture the headlines & limelight!
QUICK CONNECT
Pharma Leaders. Plot 5, NS Road No. 12, JVPD, Juhu Scheme, Mumbai, Maharashtra 400049
MAIL
PHARMA LEADERS POWER BRAND
Pharmaleaders attempt is to recognize and celebrate science and innovation in the pharmaceutical, biotechnology, life science & healthcare industry. At the celebration day of the Awards, Companies, Academics, Partners, Government and Delegates get a glimpse of Pharmaleaders's ongoing research and a walk through of the Network 7 Media Group 's most recent innovations in the complex field of understanding & analyzing genes of the healthcare industry as Pharmaleaders feel that "no one understands the returning the smiles to the achievers they deserve most.
"As a true friend, philosopher & guide, we are deeply committed to creating a more sustainable future through scientific research and we will continue to support visionary pharma leaders as they strive to advance our understanding in all fields of the pharmaceutical & healthcare industry. "The Pharmaceutical Leadership & Pharmaleaders Business Leadership Awards" was first bestowed in India in 1999 In order to reflect the increasingly global nature of the awards, it was then revaluated & reshaped in more credible formats in the year 2008 & since than these awards serve as a benchmark of innovation.